MANUFACTURING FACILITIES
SERVICES
Caravan has been working in the manufacturing industry since 1997, so we understand the desire to reduce costs, consolidate vendors and optimize office and manufacturing environments. Whether you need manufacturing support services, like production line services, technical facilities management services or mechanical equipment PM's, we're here to provide you with a self-performance delivery model that is reliable, safe and optimizes the performance of your manufacturing operations.
Capital Equipment  |  Fast Moving Consumer Goods  |  Aerospace  |  Process  |  Technology
Integrated Facility Management

Workplace Services

Hard & Soft Services
Janitorial Services

Business Support Services

Truck-based Services (Remote Sites)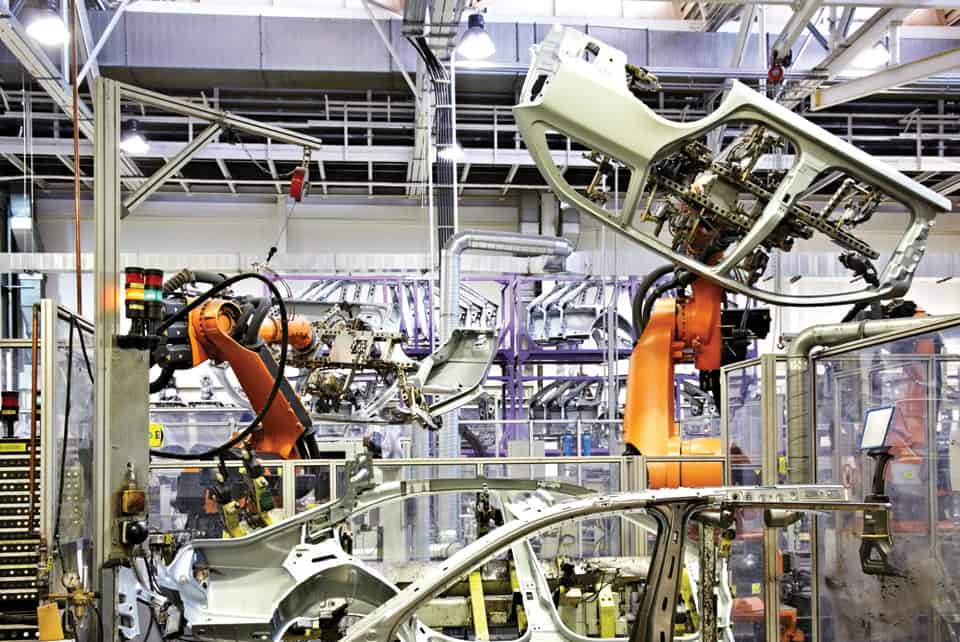 Benefits of a Qualified
Facilities Management Partner
We know investing in a qualified facilities management partner is an added cost, but the benefits outweigh the risk. The kind of benefits our manufacturing partners tend to see include:
Lower total cost of operations
Improved asset reliability
Improved workplace experience for employees
Vendor consolidation
Improved manufacturing productivity
Maintained safety standards
Integrated Facilities Management for a Luxury Sport Car Manufacture
In 2008, OEM Automotive Company came to us to help manage a 2M square foot car assembly plant.
Goals for this plant included:
Reduction of total cost of ownership while maintaining high service standards associated with a World Class manufacturing facility.
Providing a safe and healthy work environment to optimize manufacturing unit productivity and profitability goals.
Driving operational efficiencies through Continuous Improvement Score Cards and Business Plan Deployment strategies.
Maintaining 90% Customer Satisfaction Levels of service providers.
Caravan was up to the challenge and implemented an integrated facility management model focused on quality and safety. Throughout our partnership, we were able to:
Deploy Covid-19 Disinfection services team to curb the spread at plant.
Develop business plan strategies in partnership with client leadership, including:

Supporting employees through recognition and standardizing work
Supporting plant operations through employee sustainment
Focusing on zero injuries for employees or contractors
Developing Lift Truck Maintenance Best Practice Program to improve plant productivity
"We asked the CaravanFM team to raise the bar due to the risks of Covid-19 and I see those efforts of the employees everyday as I walk the plant.  Most importantly, so do our plant employees!"
Our Awards & Certificates
At Caravan, safety and quality assurance are our overriding priorities, and we're continuously evaluating and improving our systems, standards and processes to improve service quality and cost of operations. We are proud to be the recipients of the Michigan Minority Supplier Development Council Award. We're also proud to be: