Caravan is a diverse company committed to our employees, customers and community. We strive to provide a great employee experience by giving each team member the tools needed to do their job, including regular feedback, support and a great company culture.
Step 1: Caravan utilizes a layered recruiting process to engage potential candidates, educate them on the needs of the position and work closely with hiring managers to ensure candidate quality.

Step 2: We use advanced recruiting software to manage multiple job requisitions. The software we use also allows candidates to easily log in and check the status of their application.

Step 3: We encourage open communication from candidates and are receptive to feedback on the process in order to standardize and optimize the recruiting process.

Step 4: We are committed to creating a lasting bond with our future employees and try to make every candidate's experience excellent.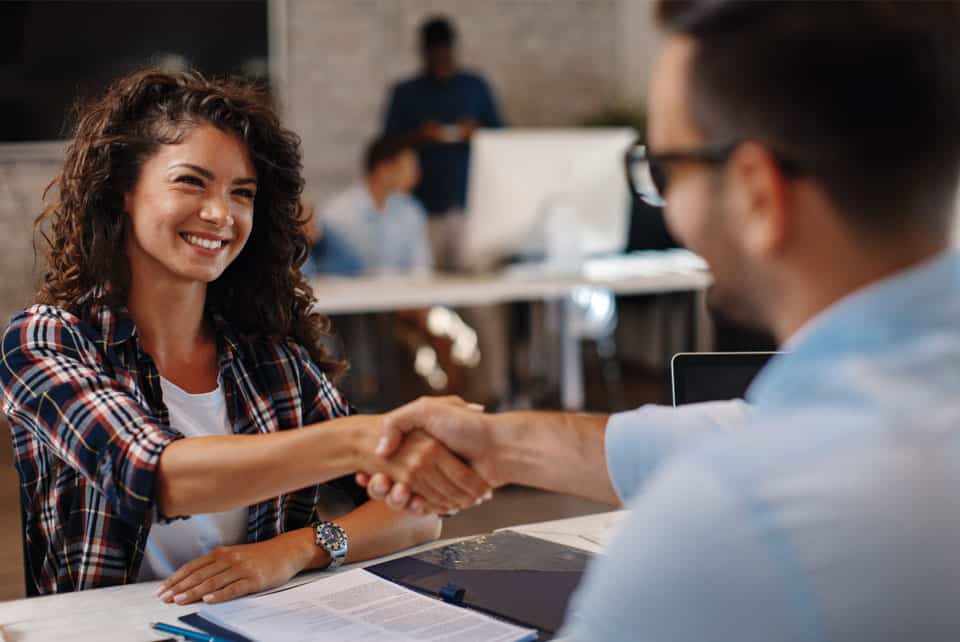 Our Hiring & Onboarding Process
At Caravan, we make every effort to ensure our employees are set up for success. Once a job offer is accepted, new employees can complete an onboarding process that is:
100% automated online
Mobile friendly
We have streamlined the process to provide an efficient and easy-to-use experience with recruiter touch points along the way to offer guidance and support whenever needed.
On average, we interact with a new employee in the onboarding process to ensure they are comfortable and have what they need to perform their job safely and effectively.
At Caravan, we've implemented an integrated approach to our training process in order to provide all new hires with the information they need to do their job successfully. We focus on:
Safety Training
Safety is our top priority, and we ensure all our employees go through extensive and continuous training. We maintain and update all training per OSHA regulations and train based on the needs of each position.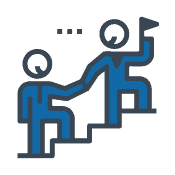 Leadership and Management Training
We provide our management team with comprehensive ongoing leadership and management training to help them continuously grow in their role and to help expose them to future opportunities within Caravan.
Operational Training
We train our employees to meet to our customers' quality standards based on our target key performance indicators.
Career Development at Caravan
As soon as an employee is hired, they are immediately enrolled in training relevant to their position. Every employee receives standard new hire training as well as an array of job and task-related training as part of the employee onboarding experience. On average, our employees go through 35-40 hours of training, although some technical roles require more time and certifications.
Lori has been an integral part of growing our business with General Motors. Since 2009, she has moved up through the organizational ranks starting as an assembly plant site manager at one of our larger facilities, to an Operations Manager over several facilities to her current position of General Manager supporting an entire division. Lori's positive attitude and drive to help others succeed has benefited the business and those she has supported and mentored.
Henry has been with Caravan from the beginning, serving a Big Three Automotive OEM client at facilities in the Metro Detroit area. Henry has held multiple roles throughout his tenor with the company, ranging from our transition support team to site management and leadership roles.  We rely on Henry's commitment and expertise to successfully run our business and support our customers.
As part of our Sales team, Carly brings energy and brings a great energy to the team! Starting out in the Human Resources Department in an administrative role, she took the initiative to learn all she could about her role and the company, participating in many volunteer and community functions. Her love for interacting with customers and the community led her to the Sales Department to become an ambassador for Caravan in her current role as a Business Development Representative.
Angelica joined the Caravan team in 2018 during a new site launch. She quickly jumped in and became a core team member and continues to provide excellent service to our employees and customer. Originally from Colombia, Angelica taught herself to speak English and is always willing to advocate and assist employees with language barriers at every opportunity. She is always willing to help with projects and seizes every opportunity to grow her knowledge of the FM industry and the company.
Since 2006 when Erika came on as a janitor she has taken the initiative to grow into various roles within the company as our contract has also expanded. In her current position as Site Safety Manager, Erika has been instrumental in managing the safety program at a sprawling complex that includes a scope of work activities not found in many other locations. During her time in this capacity, she has grown into a trusted safety professional who can be counted on to capably execute our processes. Erika embraces her role as a leader who constantly engages her staff and proactively looks for opportunities to improve safety for our employees.
Calvin has been a Housekeeping Supervisor with Caravan for over 10 years, he is known as a mentor and team member that will always jump in and help. He has worked at various facilities over the years and has developed himself into a leader among our supervisors. So much so that Calvin is nearly always brought in to help train new staff on site. His safety consciousness and acute understanding of Caravan processes makes him a great resource and asset for the team and our customer.