OUR SERVICES
Caravan has been providing full-service self-performing facilities management services to companies around the country for over two decades. We consistently provide superior quality services, including:
Integrated Facilities Management

We'll be your one point-of-contact for all of your facilities management needs, allowing you to focus on running your business.
mambo
2021-06-15T15:39:28+00:00
Benefits of Partnering with Caravan
Caravan is committed to delivering exceptional service that is executed in the safest manner possible, exceeds the requirements for quality and is delivered at an affordable cost by a minority owned business. When you choose to work with us, you'll receive benefits like:
Safety
We're committed to creating a safety culture for our employees by continuously improving our safety training and procedures, which carries over to our clients' facilities.
Diverse Workforce
We recognize and respect that people are unique, and these differences make us stronger and drive innovation.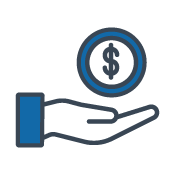 Cost Savings
Choosing a facilities management partner can help lower maintenance and operational costs, saving you money.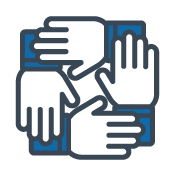 Expert team members
We have trained facility employees who are focused on implementing high-quality standards at all times.
Caravan is currently providing services in over 120 locations, for companies in the US, Canada and Mexico. We have the capability and experience to handle a wide range of facility services for:
"We were able to contact Caravan at the building and they went above and beyond at the Annex Building to support us in getting our  equipment back up.  I'm sure this is not in their job scope, but all of us  appreciate the  willingness to help. Bottom line, we would have been in a world of hurt without their help."
Our Commitment to Diversity & Inclusion
Diversity is the heart of our business. We see diversity as more than just policies and practices. It is an integral part of who we are as a company, how we operate and how we invest in our employees and the future.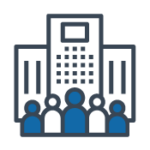 Minority Business Enterprise
We've been a Certified Minority Owned Business Enterprise since 1997 and are proud to be 100% minority owned.
Supplier Diversity
Caravan recognizes that helping diverse businesses grow through sourcing opportunities spurs economic growth in the communities that the company serves and allows Caravan to grow at the same time.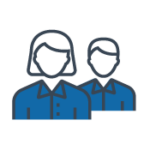 Workplace Diversity
By building an inclusive workplace environment, we seek to leverage our team of associates which is rich in diverse people, talent and ideas.