HOW WE ACHIEVE OUR
OPERATIONAL EXCELLENCE
At Caravan, there is nothing more important than our commitment to environmental health and safety, quality assurance, innovation and continuous improvement. We partner with our customers to help them achieve their business and operational goals through our passion, process, and standards to deliver service excellence. Our safety certifications and partnerships are evidence of our commitment to maintaining a high level of quality service for our customers and achieving a healthy, safe and productive work environment for all.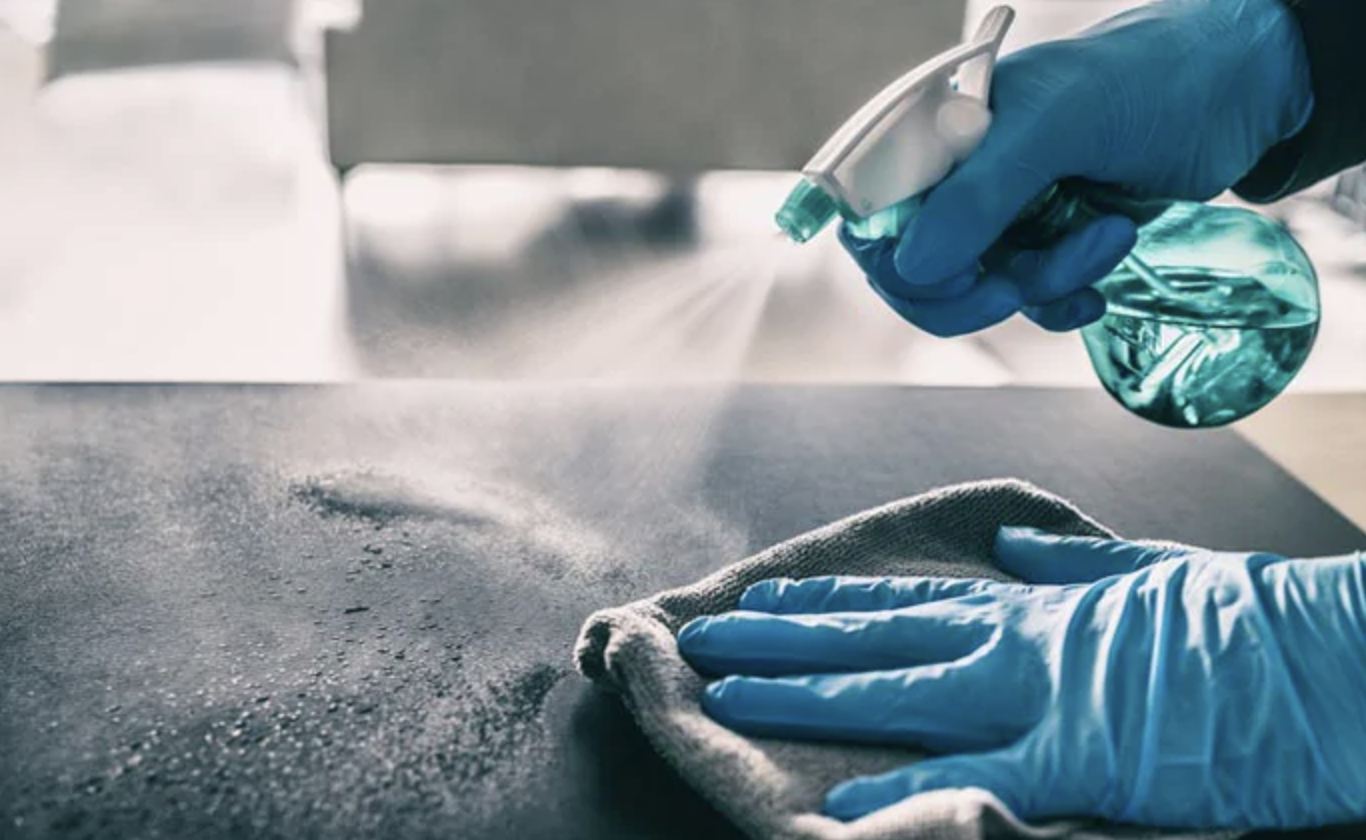 The Caravan COVID-19 Policy is incorporated into the Emergency Response and Preparedness Procedure as our Infectious Disease Response Plan. This comprehensive plan prescribes CFM's actions in the event of a known or suspected epidemic or pandemic outbreak of the Novel Coronavirus (COVID – 19). The plan addresses actions in the following stages:
Stage 1 (Preparedness)

Stage 2 (Alert Phase-Response)

CFM Internal Response

Employee Actions

Customer Support

Stage 3 (Recovery)
Throughout, the plan outlines CFM and customer-specific mitigation strategies designed to educate, prevent exposure and further safeguard employees in the event of a confirmed case or suspected exposure.
Safety is our overriding priority.
Environmental, Health and Safety is incorporated into our Intergrated Management System and includes the following:
Commitment and Policies
Our employees and subcontractors pledge to make safety their foremost priority. First, last, and always.
EHS Training
New hire and regular training covers a broad range of topics designed to establish a strong foundation of safety awareness and behaviors in our clients' work environment.
EHS Management Systems
FM-Q manages training, incidents and accidents from beginning to end which includes alerts, investigations and root cause analysis, for continuous improvement.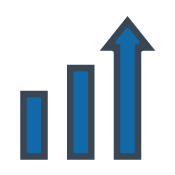 Performance
Year-over-year improvement through employee participation in daily safety moments and behavior-based training through active employee participation in behavior-based training, safety meetings, safety observation tours, and other core processes.
Audits
Audits are conducted regularly to ensure compliance with EHS policies and management systems.
WORLD CLASS
SAFETY BENCHMARKS
At Caravan, we understand that safety impacts every part of your business, which is why we are completely committed to providing a safe and healthy environment, every day. We're proud of our safety records, and over the past 3 years have beat the industry averages for EMR, DART and RIR.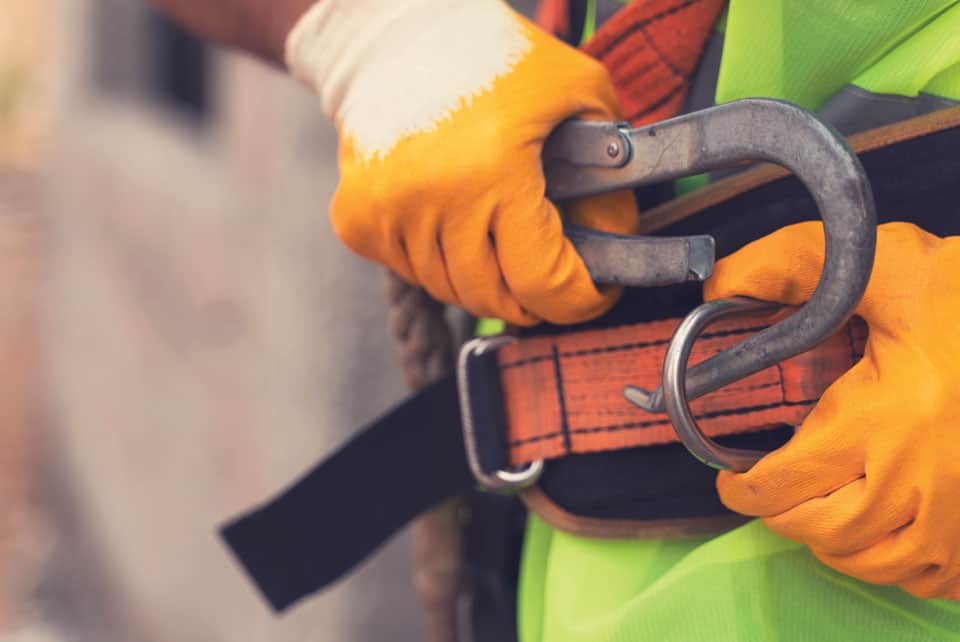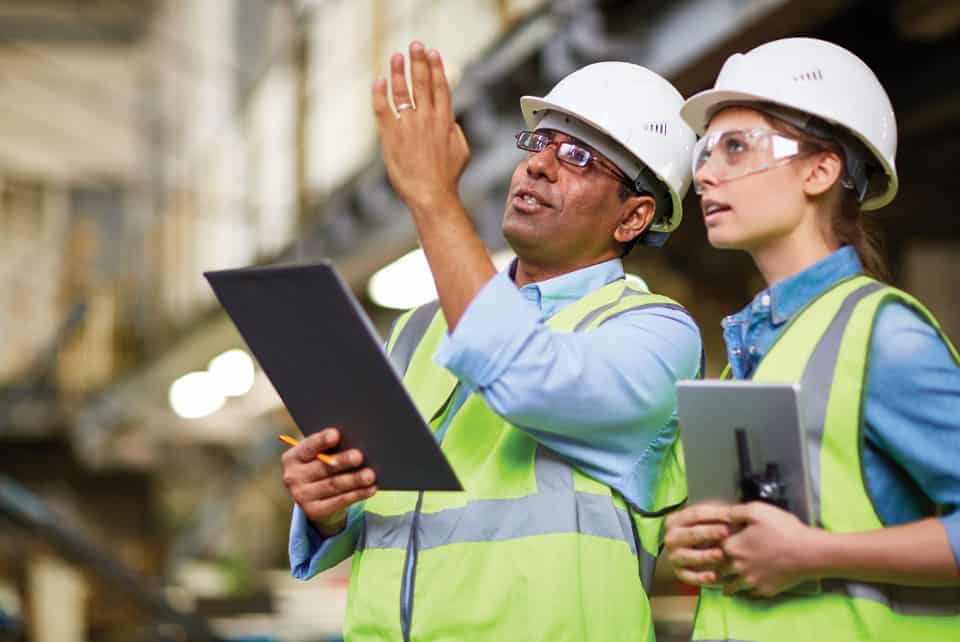 ENSURING SUBCONTRACTOR
SAFETY THROUGH PARTNERSHIPS
Caravan has partnered with our suppliers and subcontractors to help improve their workplace safety and to reduce the risks associated with outsourcing work to subcontractors. Our EHS leadership team helps us streamline our subcontractor selection process by collecting and verifying important qualification information into an easy-to-read scorecard. This allows us to quickly identify subcontractors that meet our standards.
Our Safety Certifications
ENVIRONMENTAL HEALTH
& SAFETY (EHS) POLICY
We are committed to training every employee and sub-contractor to work and behave safely on the job, at home and in the community. Building and supporting a safety culture at Caravan is accomplished by integrating the EHS Management System into all aspects and levels of the business. The cornerstone of the EHS Management System is comprised of nine elements, including:
Leadership Commitment and Accountability

Pre-Task Planning and Standardized Work

Worker Involvement and Participation
Incident Reporting and Investigation
How We Ensure Quality
Quality audits are conducted at different levels of the organization to provide checks, balances and document trends to ensure compliance to contractual requirements. The audit also ensures that our internal IMS – Integrated Management System, may be used at any time by any empowered CFM employee to improve the client's operation, service delivery, and/or customer satisfaction of the applicable account. These methods provide the needed resources for creating a continuous improvement cycle for the betterment of the business, both customer and service provider alike.